Charity Week 2020
Charity Week at Leventhorpe 2020
We raised over £8,000 for The Princess Alexandra Hospital NHS Charitable Fund - amazing! Thank you to everyone for your donations. Here is a thank you from the hospital
https://www.youtube.com/watch?v=REZwNkK8xJ8&feature=youtu.be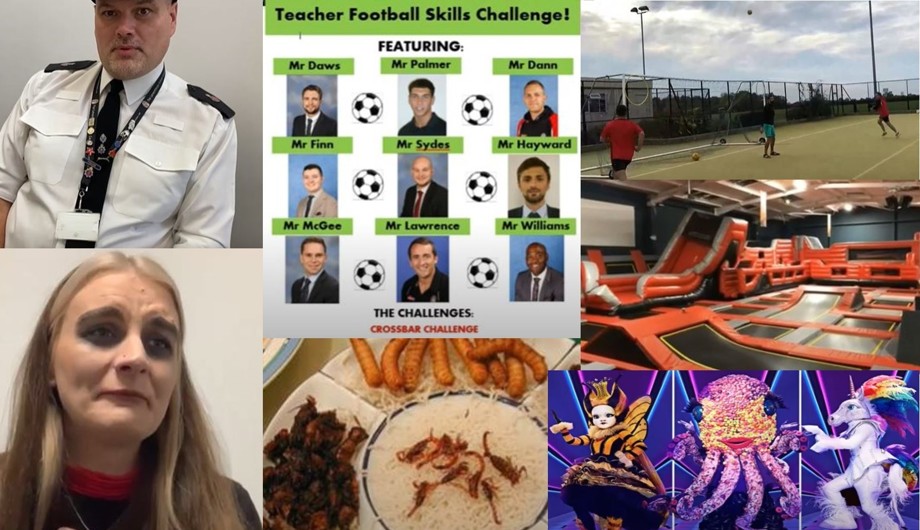 Charity Week is a hugely important part of Leventhorpe's school calendar and is also a wonderful example of the community-minded culture present within the school. It's a great example of the school coming together for a good cause and how teachers and students work together for a common good.
Charity Week, organised by some of our Year 13 students, still went ahead this year raising money for our chosen charity, The Princess Alexandra Hospital NHS Charitable Fund. Due to Covid-19 restrictions the event took place virtually, with the videos below shared during form time - causing a lot of laughs! A big thank you to the following students for their help with organising Charity Week:- Sophie Butts, Freddie Dowie, Lauren Harrison, Lois Harrison, Alfie Hayward, Cameron Henessey, Jack Horn, Fortune Ona, Georgia Sperrin, Kiera Spearing and Freddie Swales.
The events from each day included:
Monday: The Masked Singer - Who was behind the Mask?
Tuesday: Murder Mystery at Leventhorpe - a member of staff was murdered and a teacher in school committed the crime - who did it?
Wednesday: Football Skills Challenge - Which teachers had the best skills?
Thursday: Inflatable Assault Course - who got round in the quickest?
Friday: Bush Tucker Trial - Who could stomach it?

The Winners
Mr Palmer won the Football Skills Challenge
Mr Kavanagh won the Inflatable Assault Course Challenge
Mr Beardsworth won the Bush Tucker Trial
In addition, Mr White (Headteacher) agreed to host an assembly from an ice bath, should a target of £750 be met. Last year, he agreed to have his legs waxed for charity, so he didn't think it could get any worse! So far we have raised over £1,600 for this challenge, but it isn't too late to donate. The just giving page for this can be found here: https://www.justgiving.com/fundraising/mwhiteicebath
Donations of £2 for non-school uniform day can still be made via ParentPay.
We'd also like to thank the local businesses who have supported the school and donated prizes to make our charity week happen:
Refill Mill: www.refillmill.com
Pizza Squisita: https://www.pizzasquisita.co.uk/home
Jump Evolution Romford: https://www.jumpevolution.co.uk/
South Street Pantry: https://southstreetpantry.co.uk/
VolkerFitzpatrick: https://www.volkerfitzpatrick.co.uk/
JKlass Cakery: https://www.facebook.com/JKlassCakery/
In these difficult times it is important to try and continue to do the things that make Leventhorpe such a great place to be a part of, whether as a student, member of staff, or parent. Hopefully, this version of Charity Week provided some normality and a bit of fun in the strange time in which we find ourselves.
See our video for further information on Charity Week
Our Challenges from the week can all be found below - enjoy!
Mr White's Ice Bath Challenge
The Masked Singer
Murder Mystery at Leventhorpe
Football Skills Challenge
Inflatable Assault Course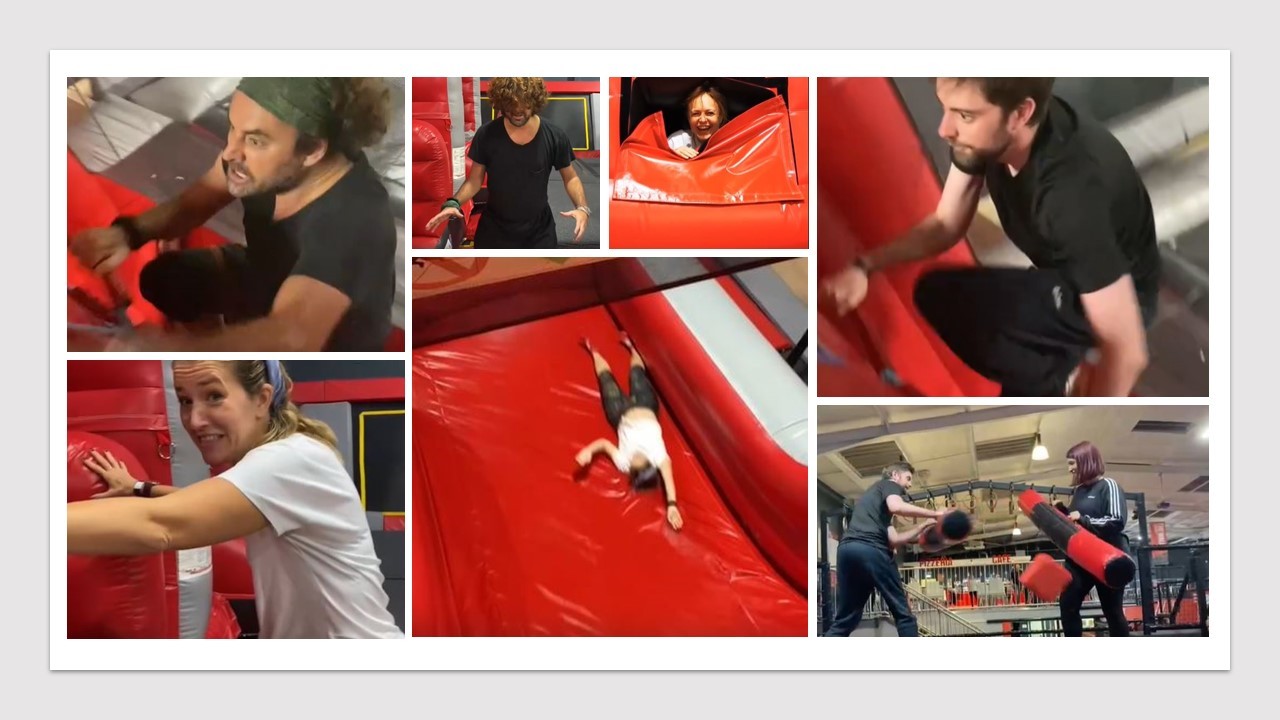 Bush Tucker Trial