The Learning Resource Centre at Leventhorpe (LRC)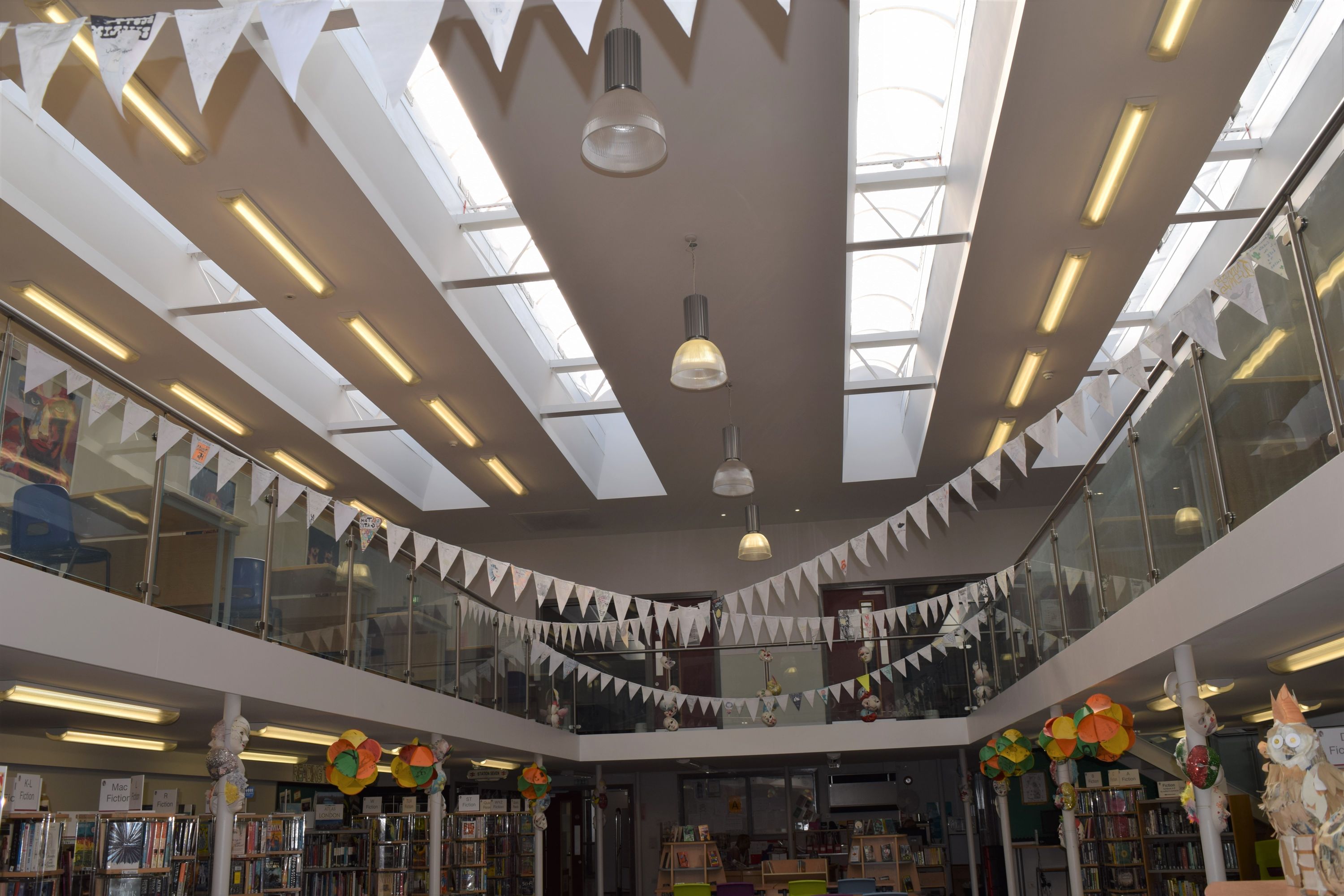 The LRC is packed full of exciting and current fiction and non-fiction books.
We have over 18,000 books on our shelves - all of which have been specially selected for students at Leventhorpe. Reading is celebrated across the school and we are proud of our reading culture.
Our friendly staff are always available to help you choose or find a book and we provide up to date reading lists (please click the link below for our list of book recommendations for Year 7s) for those who want to try something new or just need inspiration. If there is a book we do not have, we are happy to receive requests from students and we can order books in right away.
The LRC has lots more to offer too. There is a computer suite for all students to use during break, lunchtimes, before and after school. We have created a lovely reading corner, especially for our Year 7s, called the 'Fun Fact Corner' where students can browse through new and interesting non-fiction books, write up fun facts of their own on the LRC whiteboard or simply sit and get cosy during lunch or break times.
Throughout the year, the LRC run competitions and challenges and once a year there is a very popular book fair that everyone gets very excited about. On World Book Day we like to celebrate reading by inviting an author to visit the school and talk to the Year 7s. This year we invited in Joe Craig who writes the Jimmy Coates Assassin series and he was lots of fun and very inspirational. We look forward to welcoming you all once you arrive in September!
Tips to Help New Students Succeed
Leventhorpe is a really fun place to be and there are many different ways that you can succeed. Here are just a few suggestions:
Take a full and active role in all aspects of school life.
Listen and work hard in lessons.
Join in with lunchtime or after-school activities.
Make sure you are friendly and kind with your fellow students.
Always be polite and respectful with staff.
Do your homework to your best ability and hand it in on time.
Make sure you arrive at school on time and come to school each day.
Make sure you have the right books and equipment with you.
Be organised - try to pack your school bag the night before and use your School Planner.
Challenge yourself to learn a new hobby or get involved in a community project.
Look after the school's buildings and equipment.
When we challenge ourselves to do things that we find difficult or scary it helps us to grow in confidence and to grow as a person. At Leventhorpe there are lots of fun ways that you can challenge yourself – from auditioning for the school production to joining one of the sports teams.
Later on, you can challenge yourself to exceed a predicted grade by two grades in one or more of your GCSE subjects. Life at Leventhorpe will allow you to not only reach your full potential but to aim even higher than that and you will have a great time doing it.